Products | Anticorrosive
ZINK PROTECTOR ZEC-888
ZINK PROTECTOR ZEC-888 is a high resistance, clear top coat, silicon based.
It's a perfect coating for deposits without chromium and it has been formulated to satisfy the limitations about the use of heavy metals like ELV and RoHS.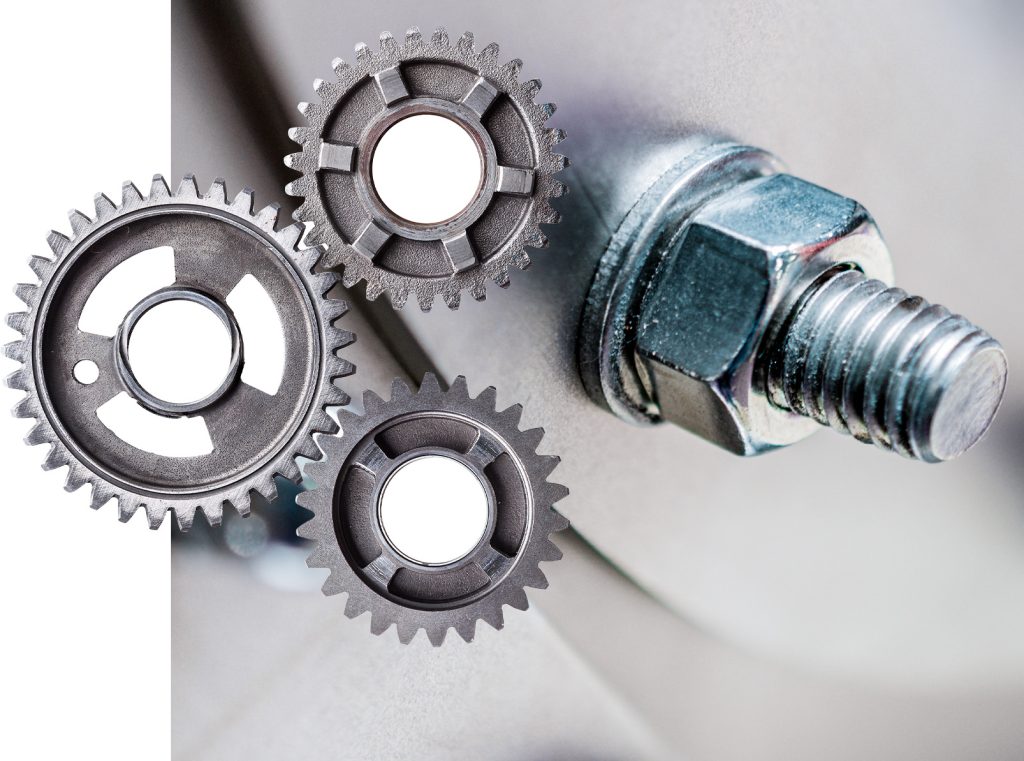 The features:
ZEC-888 is characterized by self-healing properties, it doesn't cause occlusion of  hollow heads in the treated parts and above all it doesn't significantly affect the friction coefficient.
Excellent corrosion protection
Easy application
Alcohol based solution
1 µ coating thickness
It is possible to apply it with dip&spin, dip&drain and spray processes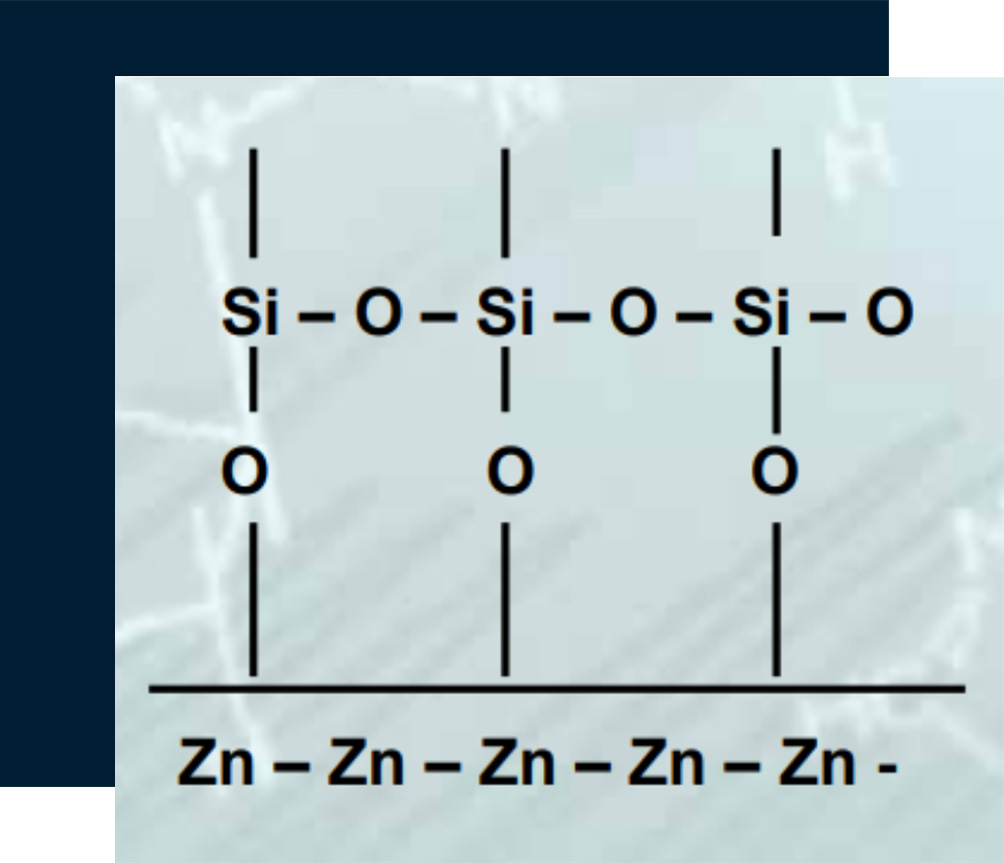 The coating is formed by a sol-gel polymerization process which creates a tydi net, shaping an homogeneous and solid barrel.The polymerization sol-gel coation of the process creates a chemical-physical bond between the silicon inside the product and the zinc surface of the metal part.
How the corrosion inhibitor mechanism works
When ZEC-COAT 888® is applied to a surface that has been received a galvanic treatment, two layers are formed:
-The silicon deposit outside
-The reaction layer which contains zinc, silicon and oxygen.
When a small amount of moisture reaches the reaction layer through the micro pores of the outer silicon layer, invisible portions of white rust are formed.
Even though white rust is generated in the reaction layer, the surrounding silicon mesh blocks the growth of white rust and lengthens the time it takes to make it visible.
How the corrosion inhibitor mechanism works
The white rust generated in the reaction layer acts, together with the reaction layer, just like the film generated by a passivation.
Due to the screen effect that the passivation film composed of the micro particles of white rust and the reaction layer generates against water, the zinc dissolution process is maintained for a prolonged period and is therefore able to protect the substrate of steel for a long time.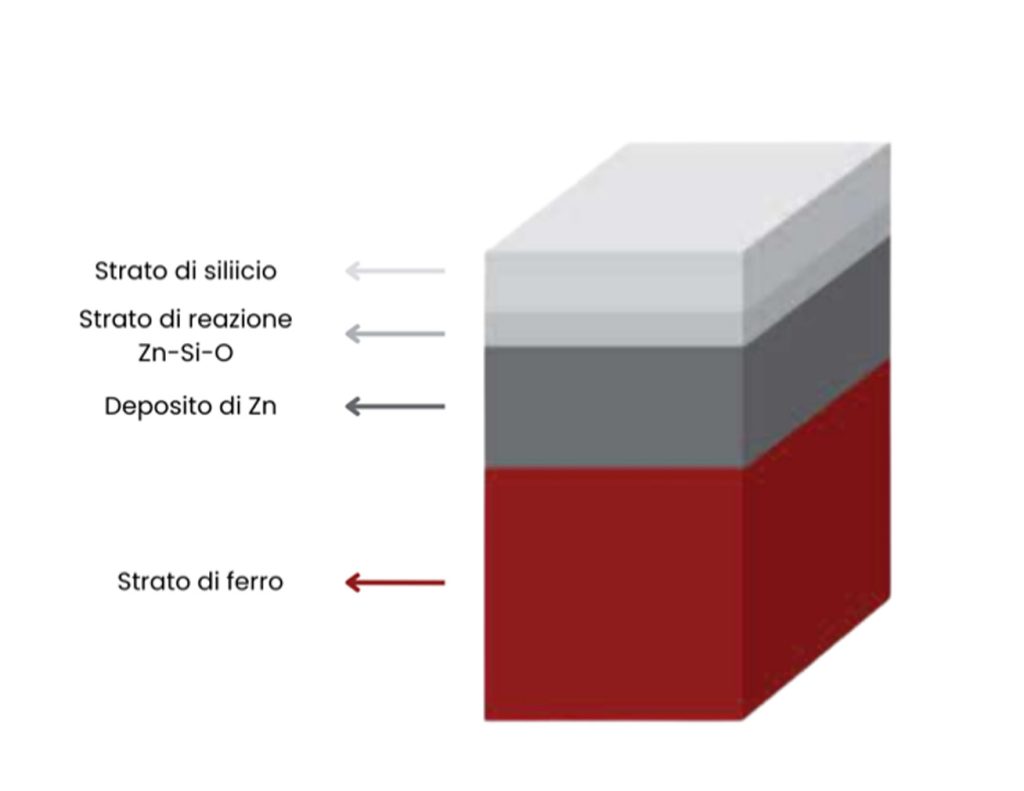 Contacts
If you have any questions about our products and services or to receive a quote, please contact us or leave us a message. Our technical sales team will contact you as soon as possible.
You will receive an email confirming that your message has been forwarded.