Products | Anticorrosive
Zinc and its alloys
This complete line of additives for the electroplating of zinc and its alloys includes protection systems available in different finishes and different levels of corrosion resistance according to customer requirements and to the standards required by the regulations in force.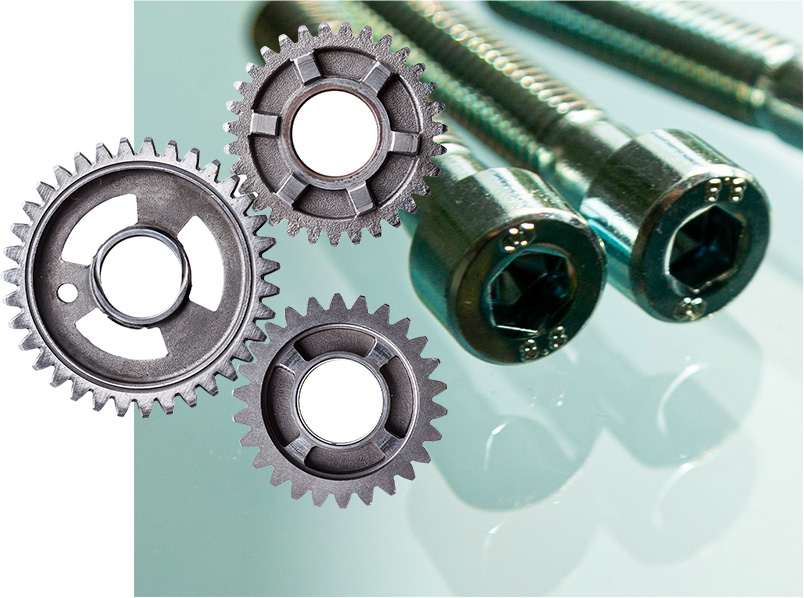 Features:
High-performance technologies that completely eliminate heavy or carcinogenic metals from the solutions used for treatments of:
Alkaline zinc
Acid zinc
Zinc-iron
Zinc-nickel
Alkaline zinc
The GLOVEL 500 product family for cyanide-free bright alkaline zinc plating is characterized by excellent penetrating capacity and excellent distribution of the deposit on the surface.
The resulting zinc deposit is extremely ductile and optimally passivable, has good adhesion to the base material and a high degree of gloss.
With the GLOVEL 500 alkaline process, high thickness deposits can be obtained without blistering problems.
Alkaline zinc
The treatment has an excellent deposit distribution at all current densities, is extremely ductile and is suitable for subsequent treatment with all trivalent passivations.
GLOVEL 500 can be applied in both barrel and rack systems.

Acid zinc
Glomax's acid galvanizing processes have been formulated to ensure:
Stability of the baths at high temperatures
Low electrodeposition costs
Final aspect of the treated parts very shiny with excellent protective characteristics
Excellent level of coverage of the deposition
High efficiency and deposition speed
ECOLUX SE 200 is an acid galvanizing treatment characterized by excellent ductility and good distribution of the deposit.
It is suitable for both frame and barrel systems, is easily passivable and is characterized by:
High fog point: over 90 ° C
Easy to filter and separate after treatment to remove iron
High efficiency of additives
Acid zinc
Depending on the needs, it is possible to complete the treatment by combining all the treatments with the ECOLUX PR brightener line.
ECOLUX VEGA is an acid galvanizing process that can operate at a wide range of temperatures and allows to obtain an excellent shiny and ductile deposit.
Thanks to the high fog point that characterizes both the ECOLUX VEGA process and the ECOLUX SE 200 process, it is possible to work at high concentrations of salts.
The particular mixture of additives also allows the iron to be easily eliminated.
Zinc-iron
GLOVEL 600 is a deposition process of zinc-iron alloy from an alkaline electrolyte. It is suitable for both barrel and rack systems.
It is characterized by an excellent deposit distribution and significant penetrating power. It is also possible to passivate the deposit with all passivations based on trivalent chromium.
Zinc-iron
Characteristics of the treatment:
Excellent distribution of the deposit even on complex-shaped parts
Ductile and brilliant deposit
Excellent penetrating power
Excellent process efficiency
Zinc-nickel acid
ECOLUX STEEL is an acid electrolyte process capable of depositing a 10 – 16% Zn / Ni alloy.
Main features:
Use a single rectifier for electrodeposition
Unlike the classic Zn / Ni alloy deposition systems, ECOLUX STEEL uses a not strong complexing agent at low concentrations, to avoid problems with water treatment.
The electrolyte solution is clear, at room temperature and does not need to be kept warm during the hours of downtime
It does not require frequent cleaning of the tank bottoms
Low maintenance cost
Zinc-nickel acid
ECOLUX STEEL requires fewer additives than common electrolytic systems. This feature makes the process easy to manage.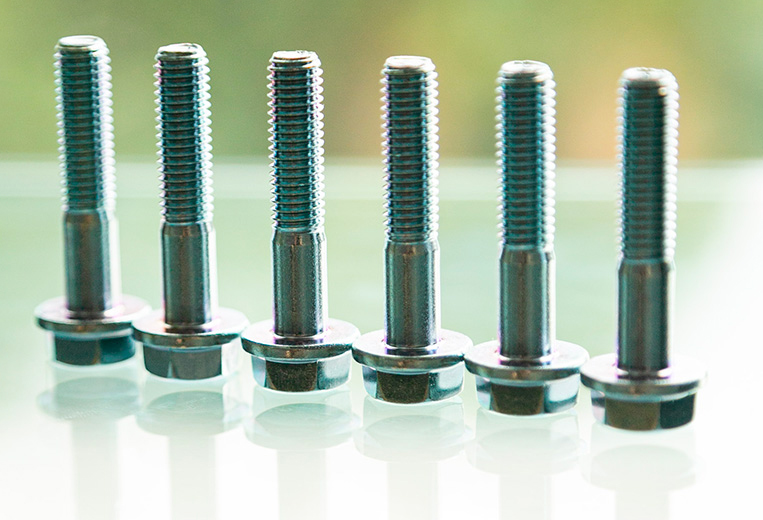 Alkaline zinc-nickel
LOVEL 800 KALIUM is an alkaline process of electrodeposition of a Zn / Ni alloy with a nickel content of 12-15% based on caustic potash.
It allows to obtain a Zn / Ni deposit with an excellent distribution of both nickel and thickness, over a wide range of current densities with a current efficiency of 20/25% higher than traditional caustic soda processes.
This process is easy to control and manage and is suitable for both frame and barrel plants.
Main features:
White and bright deposit
Homogeneous distribution at all current densities
Excellent corrosion resistance
Suitable for black and transparent passivations
High efficiency and speed of deposition
The Zn / Ni deposit has excellent protective properties against corrosion even at high temperatures such as heat treatments, satisfying the requirements of the automotive industry.
The deposit is compatible with non-ferrous metals and for post-treatments free of Cr-VI, falling within the RoHS and ELV laws.
Alkaline zinc-nickel
GLOVEL 800 ATOMA is an innovative alkaline zinc nickel process characterized by excellent penetrating power which, compared to similar processes on the market, maintains uniform deposit and alloy at all current densities.
The process is managed in a simplified way through the use of only three additives and the deposit is particularly ductile even at high thicknesses (25 µ).
It also has a limited degradation of organic substances with consequent maintenance of the performance of the solution over time.
Main Features:
Uniform distribution of the alloy at all current densities
High efficiency and speed of deposition
Exceptional corrosion resistance
Use of steel anodes
Suitable for transparent and black passivations
Brilliant deposit
Contacts
If you have any questions about our products and services or to receive a quote, please contact us or leave us a message. Our technical sales team will contact you as soon as possible.
You will receive an email confirming that your message has been forwarded.